Trusted Implant Dentist in Millville
Highly Skilled & Compassionate Devoted To The Needs Of Each Patient
Over 25 year of dental clinic experience
Completed over 100 hours continue education every year
Specializes at Implant, Root Canal and full mouth reconstruction
Passionate to restore patient's beautiful smile
Invisalign® Expert Provider
5-star rating on Google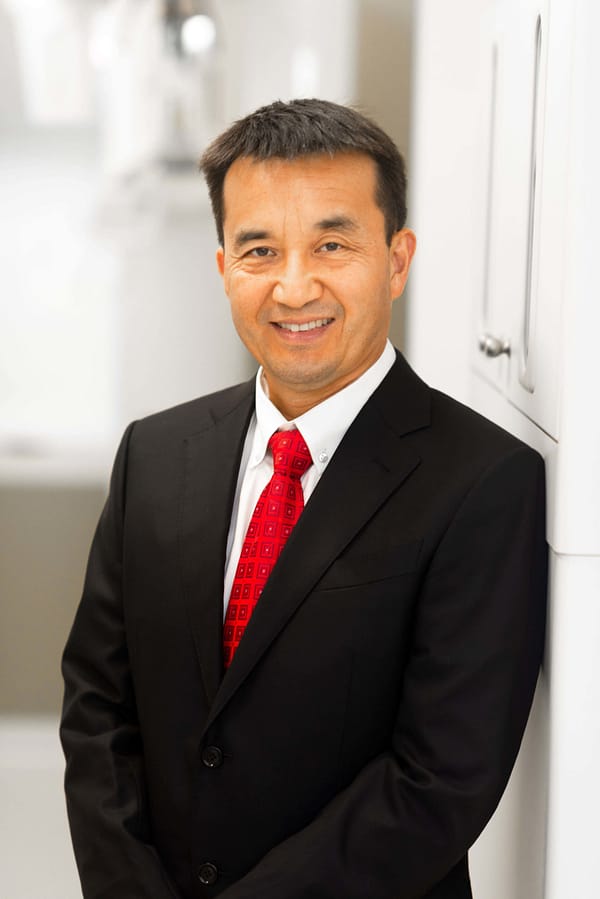 Reason to consider Dental Implant
Dental implants offer a permanent and natural-looking solution for missing teeth, enhancing chewing ability, preserving jawbone health, and boosting self-confidence.
What is a Dental Implant?
A dental implant is a revolutionary tooth replacement option that mimics the look, feel, and function of a natural tooth. It consists of a titanium post surgically placed into your jawbone, acting as a sturdy foundation for a custom-made crown that seamlessly blends with your existing teeth.
What is the Dental Implant Procedure?
The dental implant procedure involves several stages to provide a permanent solution for missing teeth:
Initial Consultation: During the first visit, our implant dentist will carefully examine your oral health, take X-rays, and discuss your medical history to determine if you are a suitable candidate for dental implants.
Treatment Planning: After evaluating your specific needs, a personalized treatment plan will be created, outlining the number of implants required and the optimal placement for the best results.
Implant Placement: The next step involves surgically placing the titanium implant posts into the jawbone. This serves as the foundation for the artificial tooth and ensures stability and durability.
Osseointegration: Over the next few months, the jawbone will naturally fuse with the implanted posts through a process called osseointegration, providing a strong bond between the implant and bone.
Abutment Placement: Once osseointegration is complete, an abutment is attached to the implant, which acts as a connector between the implant and the final dental restoration.
Final Restoration: Finally, a custom-made dental crown, bridge, or denture is securely placed onto the abutment, providing a natural-looking and functional replacement for the missing tooth or teeth.
Throughout the entire procedure, our experienced implant dentist and dedicated team will ensure your comfort and address any concerns, making your journey to a confident smile as smooth and pleasant as possible.
Is Old Age a Problem?
Age is not a barrier to enjoying the benefits of dental implants! Whether you're a young adult or in your golden years, dental implants can transform your smile and improve your quality of life.
How Will Dental Implants Affect My Life?
Prepare for a positive change! Dental implants will not only restore your ability to chew and speak confidently, but they will also preserve your jawbone health, preventing any further deterioration. Say goodbye to worries about your teeth and hello to a renewed sense of self-assurance!
What Our Amazing Patients Say
Very professional with a smile on their faces and share information about keeping ur teeth cleaning and updated.
Very nice staff and great work done !
Very satisfied and would recommend to anyone looking for a good dentist. The staff is very friendly and helpful also.
Dr. Li and all his staff are amazing and really care about you and your health
I Bing in this location several times for dental services. The Doctor and staff are very professional I will gave them a A1 + and I'll definitely will see them again. Thanks for your services.
Thank you for taking me on short notice. Dr. Li and staff were very nice. I'm sorry I couldn't get my crown.I will make an appointment when I have the funds.
Find your implant dentist in Millville
Address: 1018 North High St., Millville, NJ 08332
Tel: 856-825-9000
millville@solidrockdentalcare.com
Business hours
Monday: 9:00 AM – 5:00 PM
Tuesday: 9:00 AM – 5:00 PM
Wednesday: 9:00 AM – 3:00 PM
Thursday: 9:00 AM – 5:00 PM
Friday: 9:00 AM – 3:00 PM
Saturday: Closed
Serving Millville, Vineland, Bridgeton, Pittsgrove, Fairfield, Shiloh, Beuna, Newfield, Upper Deerfield and surrounding area.