At the offices of Dr. Fuming Li, your safety and comfort are our greatest concerns. We all understand that going to the dentist can be a stressful experience for a lot of patients, which is why we have taken extra care to equip our offices with the Sirona 3D CBCT Scanner.
What is the Sirona 3D CBCT Scanner?
Our in-house Sirona Cone Beam scanner incorporates innovative imaging technology, allowing us to get the most accurate scan of your mouth with an extremely low amount of radiation. This helps Dr. Li better plan the placement of your dental implants and crowns without the need for additional invasive surgery.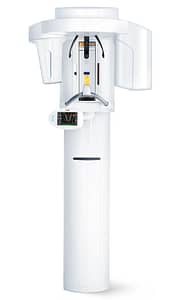 Advantages of the 3D Scanner

The Cone Beam Scanner generates a very small amount of radiation and is adjustable based on the size of the area that needs scanning.
The Sirona Cone Beam Scanner offers high resolution images, giving Dr. Li the clearest look into the structures of your mouth.
Compared to traditional x-rays, the Sirona Cone Beam can complete an accurate scan in an extraordinarily small amount of time.
We also accept a variety of dental insurance plans
Our friendly staff will be more than happy to assist you with understanding your coverage or provide information on our financing options if you don't have dental insurance. Give us a call to any of our Solid Rock Dental Care Offices in Millville or Voorhees.