Trusted Endodontist in Millville
Highly Skilled & Compassionate Devoted To The Needs Of Each Patient
Over 25 year of dental clinic experience
Completed over 100 hours continue education every year
Specializes at Root Canal, Implant, and full mouth reconstruction
Passionate to restore patient's beautiful smile
Invisalign® Expert Provider
5-star rating on Google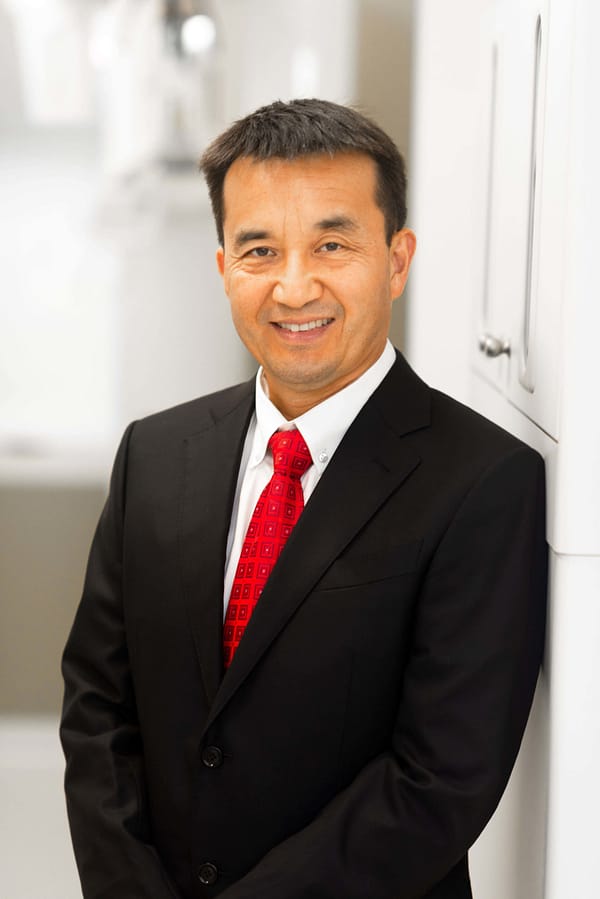 What is a Root Canal?
A root canal is a specialized dental procedure designed to save a severely infected or damaged tooth. When the inner pulp of the tooth becomes infected due to deep decay, cracks, or trauma, a root canal becomes necessary to remove the infected tissue, disinfect the area, and seal it to prevent further complications.
Signs You May Need a Root Canal
Persistent toothache or sensitivity to hot and cold
Swollen or tender gums near the affected tooth
Discoloration or darkening of the tooth
Pimple-like bumps on the gum near the painful tooth
What is the Root Canal Procedure?
Assessment and Diagnosis: Our expert dentist will carefully examine your teeth and may take X-rays to determine the extent of the infection or damage and assess the need for a root canal.
Anesthesia and Comfort: Before starting the procedure, we ensure you're completely comfortable by administering local anesthesia to numb the area.
Pulp Removal: Once you're numb, the infected or damaged pulp is removed from the tooth's root canals, effectively eliminating the source of pain and infection.
Disinfection and Sealing: The canals are thoroughly cleaned and disinfected to prevent any future infection. They are then sealed with a biocompatible material called gutta-percha to prevent recontamination.
Restoration: To restore the tooth's strength and function, a dental crown or filling is placed on top of the treated tooth, providing protection and support.
Why Choose Our Root Canal Services?
At Solid Rock Dental, we understand that the words "root canal" might sound daunting, but fear not! Our highly skilled and compassionate dentists have years of experience in performing successful root canal treatments. We prioritize your comfort and make sure the procedure is virtually painless with the use of modern anesthetics and sedation options, ensuring you have a stress-free experience.
What Our Amazing Patients Say
Very professional with a smile on their faces and share information about keeping ur teeth cleaning and updated.
Very nice staff and great work done !
Very satisfied and would recommend to anyone looking for a good dentist. The staff is very friendly and helpful also.
Dr. Li and all his staff are amazing and really care about you and your health
I Bing in this location several times for dental services. The Doctor and staff are very professional I will gave them a A1 + and I'll definitely will see them again. Thanks for your services.
Thank you for taking me on short notice. Dr. Li and staff were very nice. I'm sorry I couldn't get my crown.I will make an appointment when I have the funds.
Find your endodontist in Millville
Address: 1018 North High St., Millville, NJ 08332
Tel: 856-825-9000
millville@solidrockdentalcare.com
Business hours
Monday: 9:00 AM – 5:00 PM
Tuesday: 9:00 AM – 5:00 PM
Wednesday: 9:00 AM – 3:00 PM
Thursday: 9:00 AM – 5:00 PM
Friday: 9:00 AM – 3:00 PM
Saturday: Closed
Serving Millville, Vineland, Bridgeton, Pittsgrove, Fairfield, Shiloh, Beuna, Newfield, Upper Deerfield and surrounding area.